Adswitch specializes in the manufacturing of switch gears of various types and designs such as Feeder Pillars, Switch Panels, Change Over Switches, Distribution Box, Kiosk Lightening busbar chambers, fuse bases for industrial, commercial, residential and institutional buildings.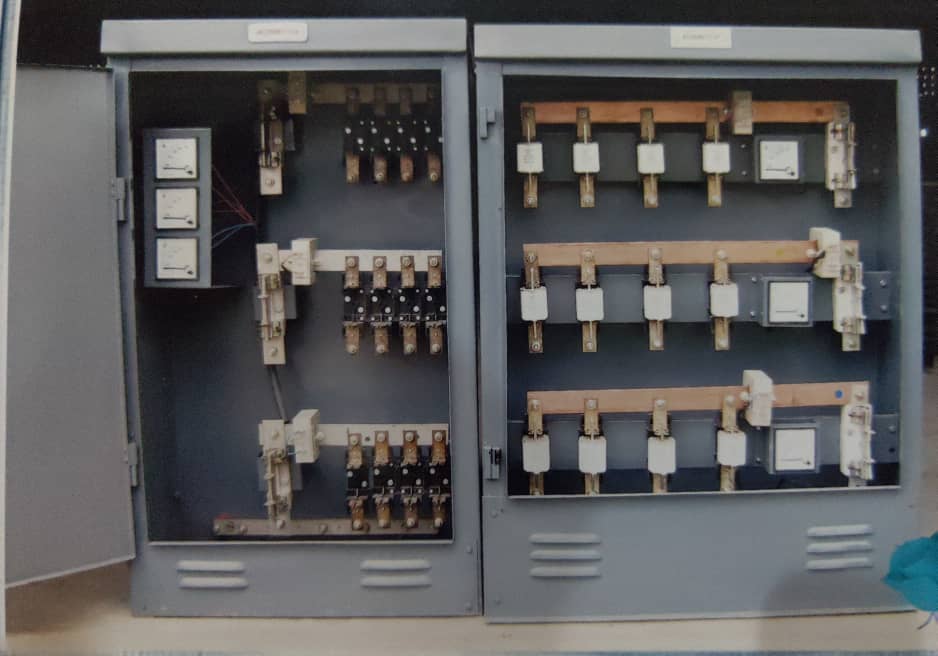 Overview
Adswitch is a part of a reputed group in Nigeria. The company is engaged in the manufacturing of high quality control panels and switchgears. Equipped with modern machinery & machine tools, testing equipment and competent man-power, the manufacturing facility is well set to carryout the job in accordance with the stringent standards and to the complete satisfaction of the customers.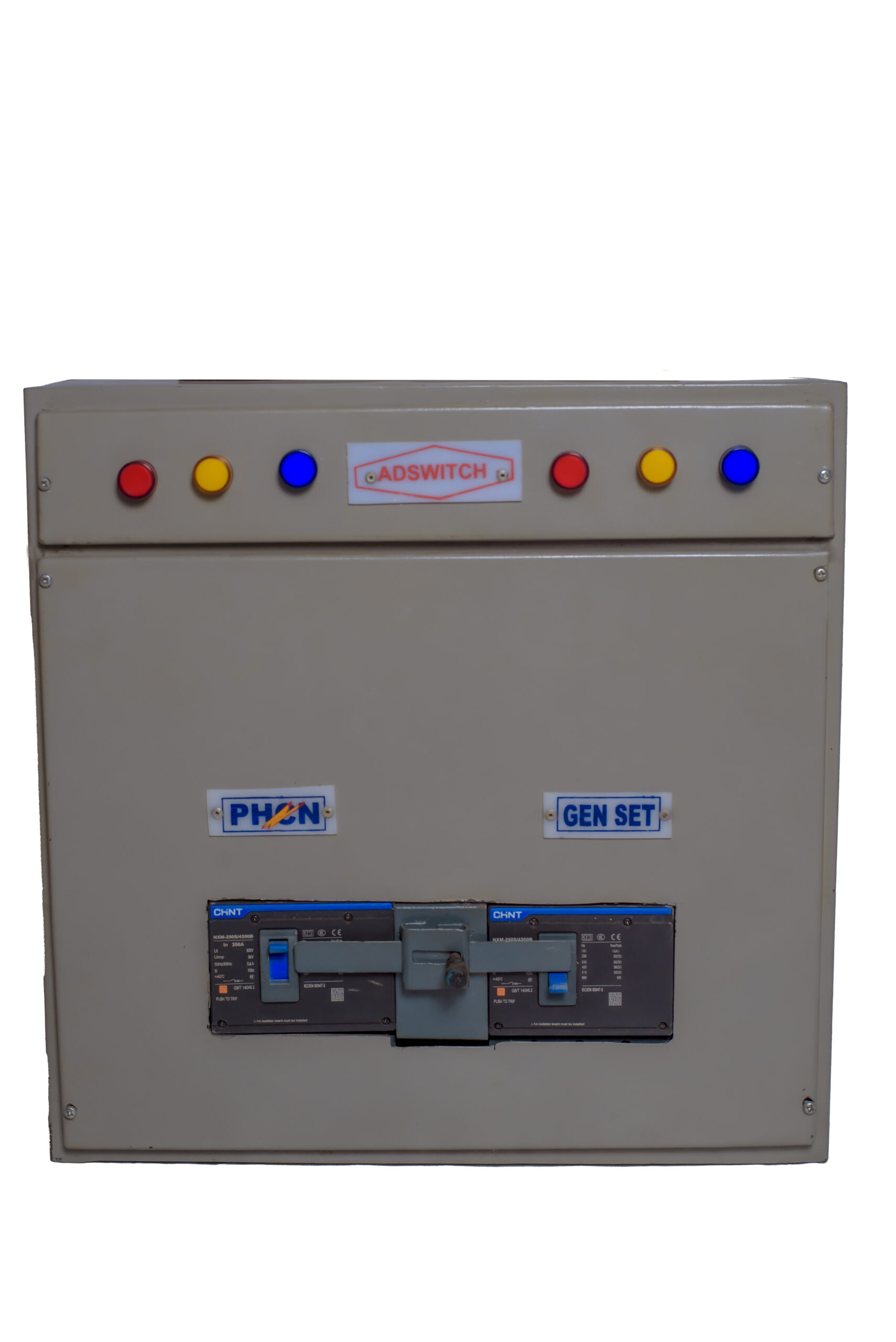 A type of switch, Mechanically and automatically interlocked, for PHCN and Generator power interchange system using molded case circuit breakers (MCCB)
sUMO PUMP WATER CONTROL PANEL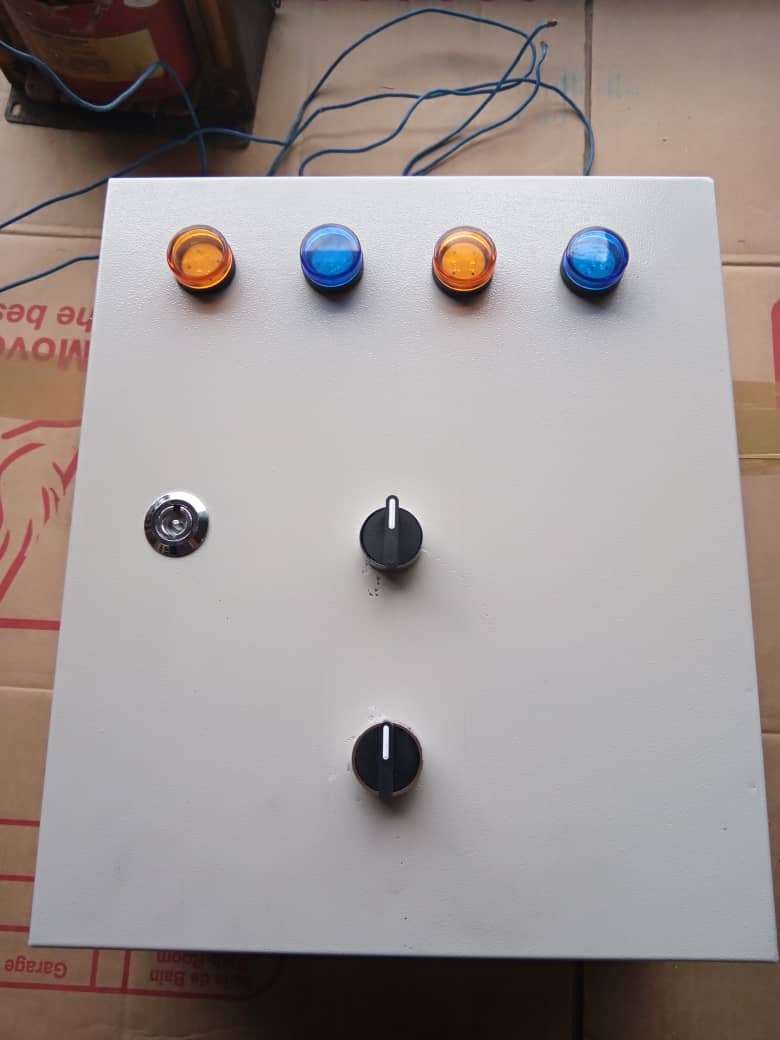 A submersible water pump control device fitted with float switch indicator that trip off automatically, when the water gauge  indicate full, switch on the sumo pump when it is at low gauge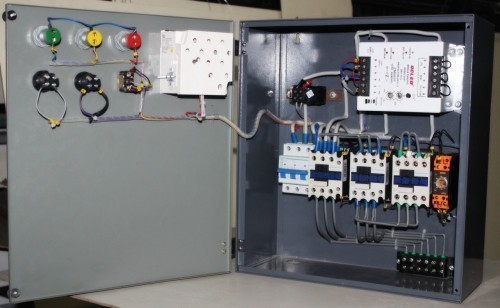 A panel used for starting of 3-phase induction motor, especially applied to reduce the starting current of the motor without the use of external device or apparatus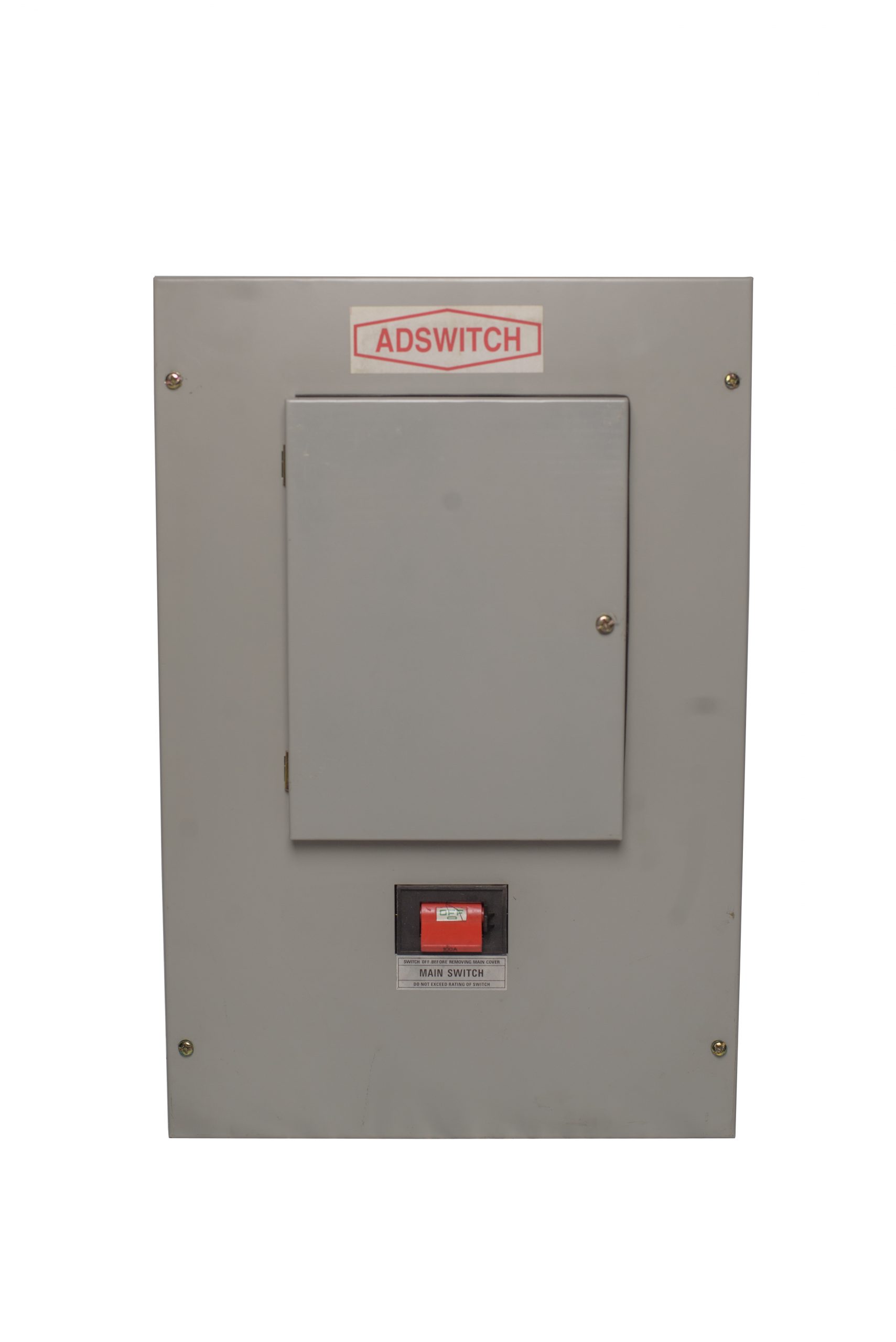 A distribution board is the main electrical power supply system for any commercial/residential building assembled complete with 3 pole 100A main incomer and single pole starblock circuit breakers rated 5A to 30A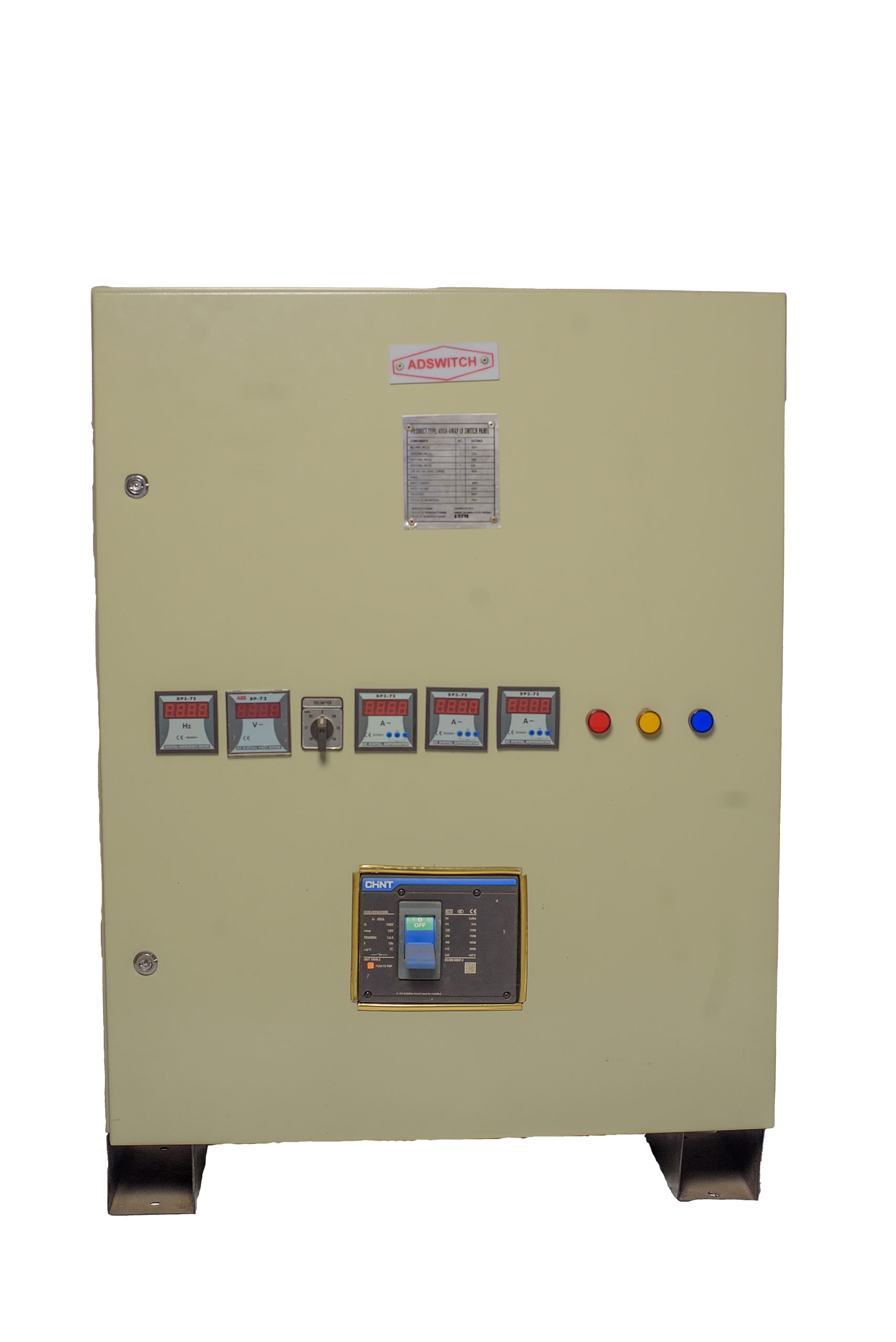 A type of low voltage control panel assembled with main incoming breaker(S) and outgoing with mauled case circuit breakers (MCCB) filled with ammeter, voltmeter, pilot indicator lamps, surge protector and selector switch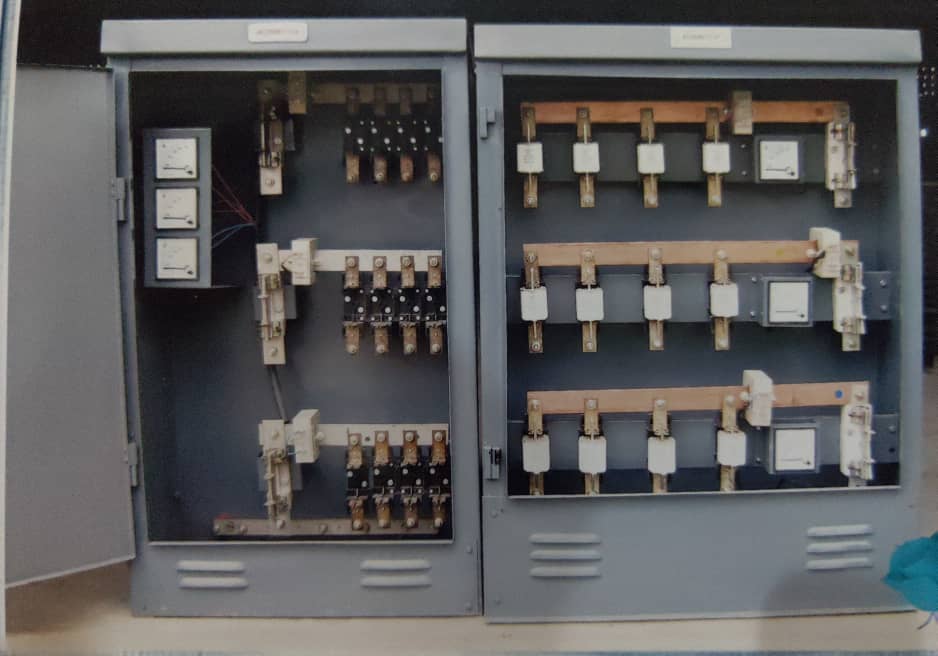 A FEEDER pillar is a low voltage switchboard that takes supply for electrical through circuit assembled complete with ammeters, current transformers and fuses for outdoor power distributions
Prepare for future with switchboard systems that offer reliable power distributions
Work Nature
Modular switchgear that conforms to international standard.
Remote Monitoring
Ranging from simple alarm events to displays.
Multifunctional
Multiple synchronised paralleling generator sets. Multiple utility